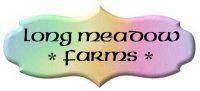 Country Kids Aprons
Country Kids Aprons are muslin lined for durability, have ties at neck and waist
for a perfect customized fit and have a reinforced pocket complete with a card for
"My Favorite Recipe"! Machine washable, great for helpful kid cooks and also great
for working on arts and crafts projects, protecting clothes from mess!
Quality crafted in Vermont.

The following Country Kids Aprons by Long Meadow Farms
are available through our shopping cart on HandmadeCatalog.
For more information and detailed pictures and purchasing information,
just click on the photo below and you can review the item at our shopping cart
site at HandmadeCatalog!!!
All of these are now available at Long Meadow Farms Quilts at HandmadeCatalog!
Simply click the link button below!




© 1998 - 2011
Last Updated July 20, 2011