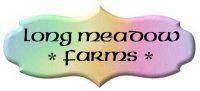 Mini Pieced and Quilted Coasters
by long meadow farms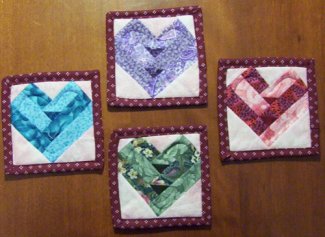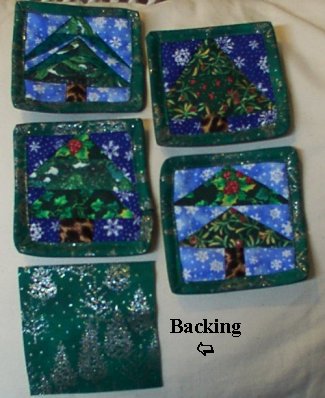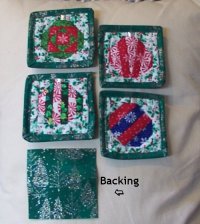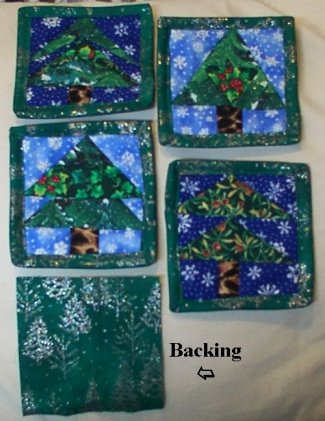 Tiny pieces make up these picturesque Coasters, no two are alike!
Finished size is approximately 4 inches by 4 inches.
Foundation Pieced Coasters have a cotton batting layer
and are quilted around the pattern through to the backing.
Backing material is the same as the edging material unless specified.
Sold in sets of 4 as shown. Quality crafted in Vermont USA!!!

The coasters shown below are special order coasters which are color-coordinated to
Table Runners and VT Patchwork Potholders, and Table Centers for a total VT country made look!
Each 4 inch coaster is two sided, for your choice of light or dark colored side up.
Each is quilted with an appropriate emblem to match the fabric theme. Sold in sets of 4 as shown.

All of the above coasters are now available thru HandmadeCatalog
by just clicking on the link below!!!


These are sold out but still here for color and style reference for our customers!!!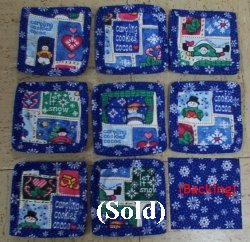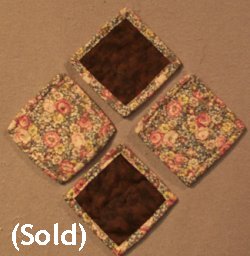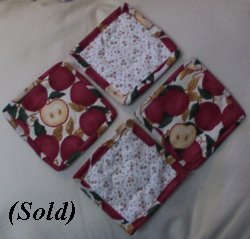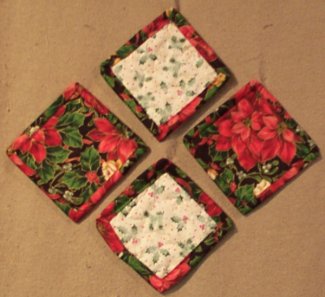 © 1998 - 2011
Last Updated July 20, 2011