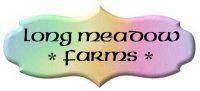 Doll Quilts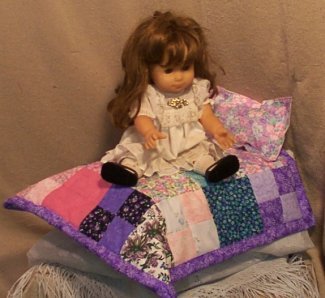 Our artfully hand crafted Doll size quilts are created as "one-of-a-kind"
just like our large bed quilts! Each one of our Doll size quilts is completely reversible
and comes with a coordinated fabric pillow which is also completely reversible!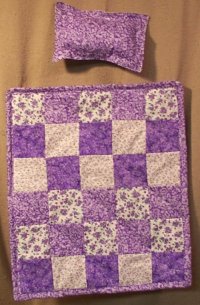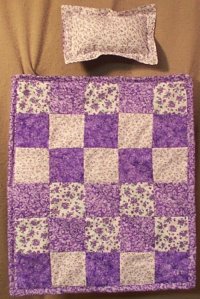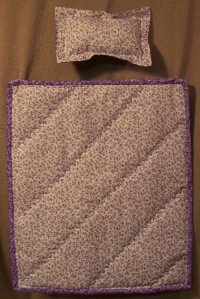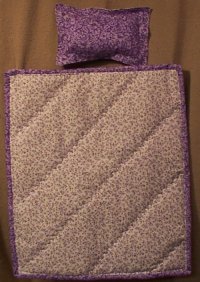 This gives each and every one of our Long Meadow Farms Quilts Doll quilts
FOUR different possible looks for the price of one!

Each of our individually Vermont USA crafted quilts is signed by the artisan!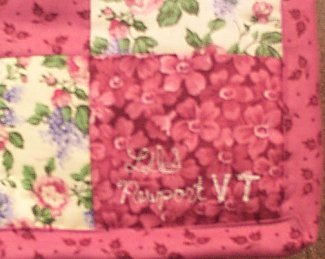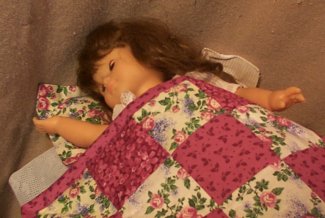 Our quality crafted in Vermont USA Doll Quilts are made specifically to fit the average
size "American Girl Doll" size doll, but will also keep a smaller or a slightly larger
doll nice and cozy and snuggly in their beds too. Since each is unique, it would make
a truly appreciated heirloom gift for that little girl in your life!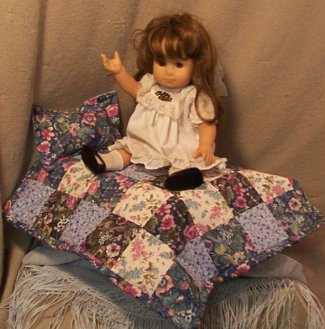 New patterns and new colors are always being created at Long Meadow Farms Quilts
so check back often to view what the new arrivals are!
The quilts range from 16 X 16 inches, 16 X 18 inches, and 17 X 19 inches
depending on the pattern used. All quilts and all pillows are completely reversible and
both are machine washable.

Click on a picture to bring you to a detailed description,
and use your browser's "BACK" button to return here, or
use the link at the bottom of this page to review all of
Long Meadow Farms Quilts pieced and quilted American Girl Size
Doll Quilts at our booth in the Toys category on HandmadeCatalog!


These two are "Sisters" quilts, the same fabrics with a slight difference for those "Sisters" dolls!!!

All of the above American-Girl-Doll-size Quilts are available online
by clicking on individual pictures to specific purchasing details
or click on the link button below for the Toys category of HandmadeCatalog !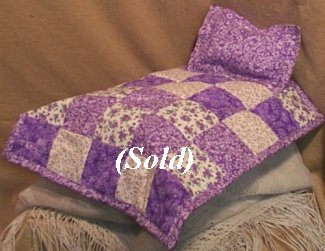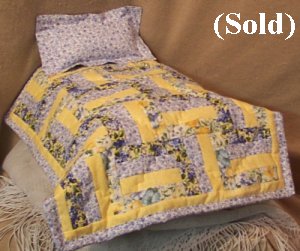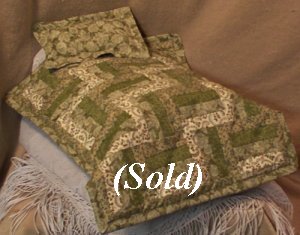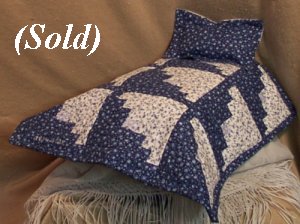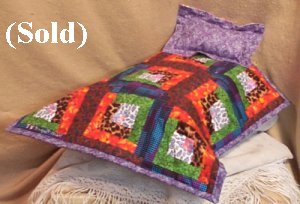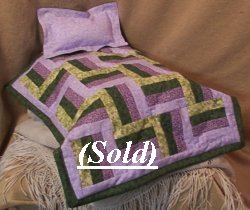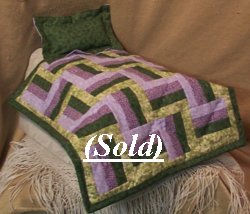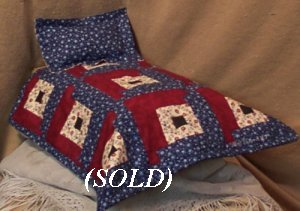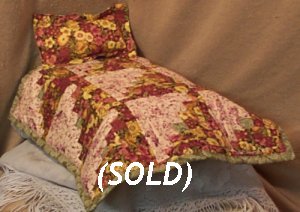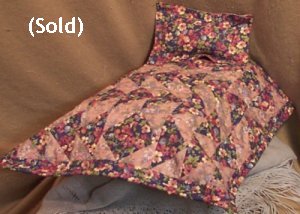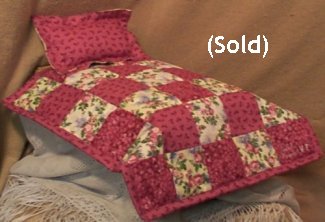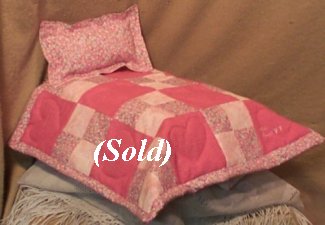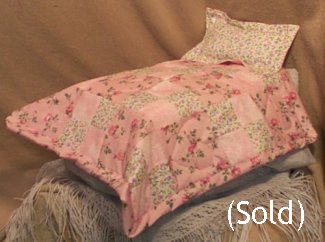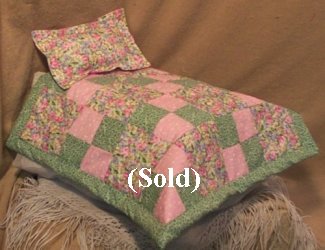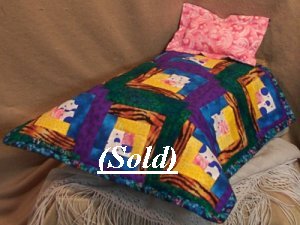 © 1998 - 2011
Last Updated July 20, 2011