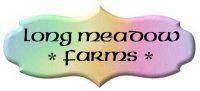 Quality Vermont crafted Quilts of all sizes, Country Aprons, Vermont Quilted Potholders and Oven Mitts, Ecology Bags ®, Vermont Quilted Totes, Pieced and/or Appliquéd Wall Hangings, Vermont Mini-Quilt Bookmarks, Pieced and Quilted Table Runners, Pieced and Quilted Table Centers, Quilted Coasters, Quilted Eyeglasses Cases, Long Meadow Farms DreamCatchers,
VT Webkinz Size Quilts, Doll Quilts, Quilted Tea Cozies,
and authorized dealer of Cobble Mountain Hammock Chairs.

our favorite links
Please feel free to visit some of our favorite places through these links!!!


Long Meadow Farms Quilts available for purchase through HandmadeCatalog.com!


Bed Quilts to Bookmarks blog, (an attempt at) chit chat about quilting and sewing and
creating along with some insights on business as well!


Long Meadow Farms Quilts and hundreds of other "closets" related to crafts!


Long Meadow Farms Quilts is among hundreds listed in this wonderful guide to crafts on the internet!


Check out all the wonderful artists and craftspersons at the Vermont Crafts Council site!


Browse the Northeast Kingdom's Artists and Craftspersons at the Wooden Horse Arts Guild!


A source for craft related sites:
Crafty Links Arts! Crafts! and More!


The World Wide Quilting Page with answers to your questions about quilting.
Tons of information about quilting!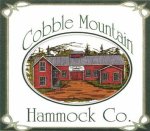 The patented Cobble Mountain Hammock Chairs are the most comfortable leisure chair anywhere!


Jed's Maple Products now available at our retail store in Newport, VT!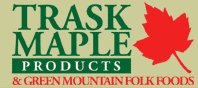 From real Vermont Maple Syrup and Maple Candies to spicy delicious Green Mountain Folk Foods, Trask Maple Products and Green Mountain Fold Foods is the place to shop!


Check out the fascinatingly written articles on odds and ends of everyday life in this wonderful blog!




Last Updated July 20, 2011