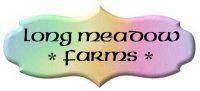 VT Made Pieced & Quilted
Oven Mitts
by long meadow farms

These superior design Oven Mitts are a Beautiful
addition to any Kitchen Decor!!!
Extra Long...Extra Thick...Extra Beautiful!!!

Each oven mitt is several inches longer than the standard, giving
you more safe arm coverage for reaching into the oven to retrieve a
casserole or baked good. Their unique design offers the same quality
five layers of cotton batting in the hand portion of the mitt whether you
use it on your left hand or your right...the 5 layers of cotton batting are
exactly where you need them, regardless of which hand you use!!!

Simply click on a name picture link below for more details on each Oven Mitt!













Some of the Oven Mitts also have matching Potholders available!

These superior quality VT Patchwork Quilted Oven mitts
are currently available at our retail store
and online at HandmadeCatalog through the link below:




© 1998 - 2011
Last Updated July 20, 2011