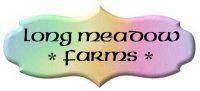 Quality Vermont crafted Quilts of all sizes, Country Aprons, Vermont Quilted Potholders and Oven Mitts, Ecology Bags ®, Vermont Quilted Totes, Pieced and/or Appliquéd Wall Hangings, Vermont Mini-Quilt Bookmarks, Pieced and Quilted Table Runners, Pieced and Quilted Table Centers, Quilted Coasters, American Girl Doll sized Doll Quilts, Quilted Eyeglasses Cases, Long Meadow Farms DreamCatchers, VT Webkinz Size Quilts. Quilted Tea Cozies
and we are an authorized dealer of Cobble Mountain Hammock Chairs.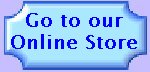 our retail VT Gift shop is now open at our NEW location!!!
Winter Hours of operation are:
Monday thru Saturday, 10 Am to 5 Pm
Sunday 11 Am to 4 Pm
Telephone: (802) 334-6114
We are now located at 59 Waterfront Plaza in Newport Vermont.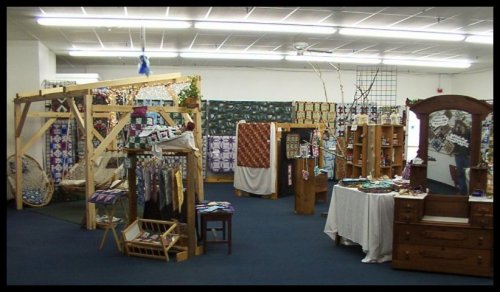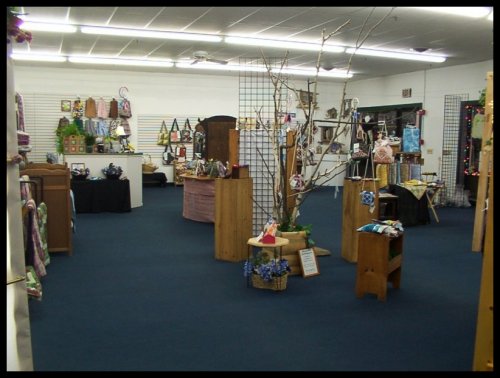 More new pictures on their way...stay tuned!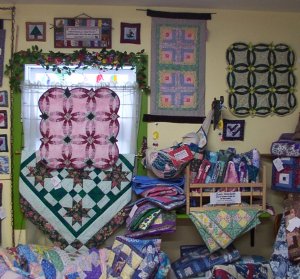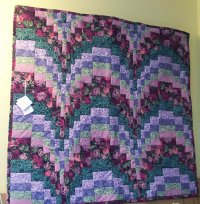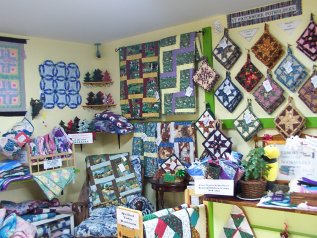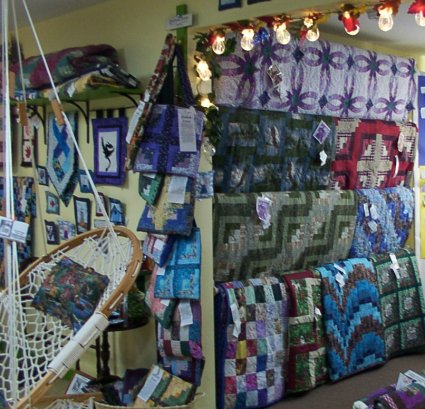 The following are just some samples of the quality Vermont crafted items that will be available: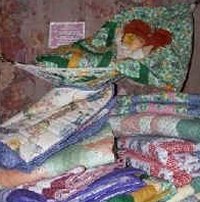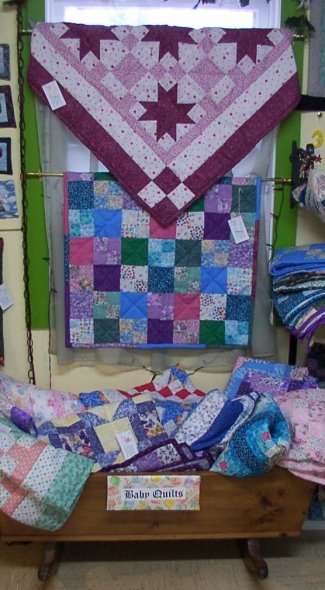 Baby size quilts in an everchanging variety of beautiful colors!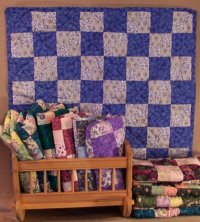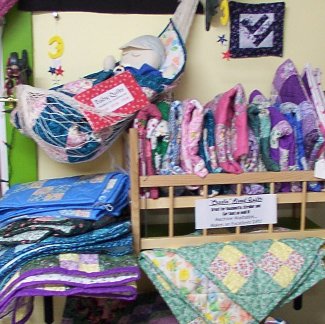 Cradle and Bassinette quilts that are equally useful in carseats or strollers, and beautiful anywhere!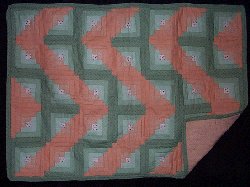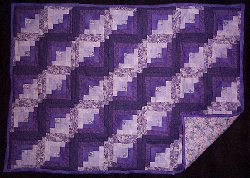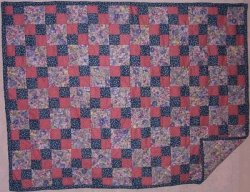 Crib size quilts in wonderful colors, generous enough to cover the entire crib!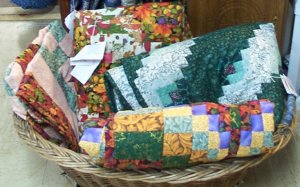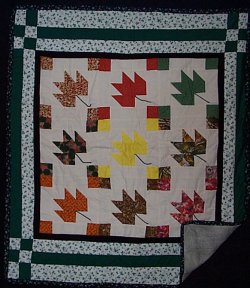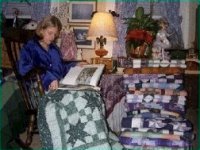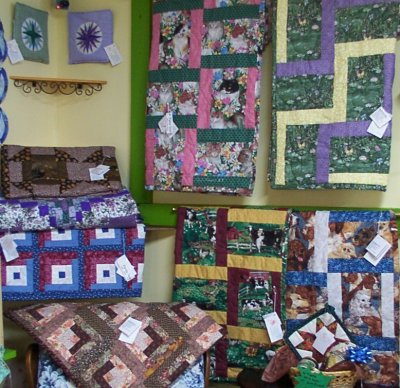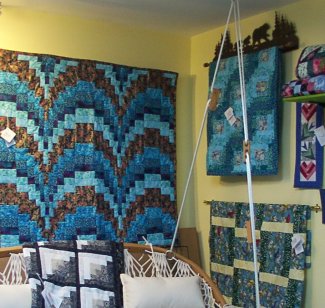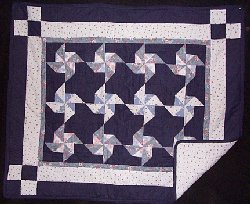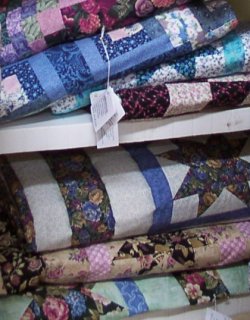 Long Meadow Farms Parlor and Lap Quilts! Great as wall hangings, as throws on chairs and sofas,
and wonderful for your lap while reading or watching TV!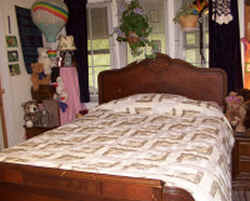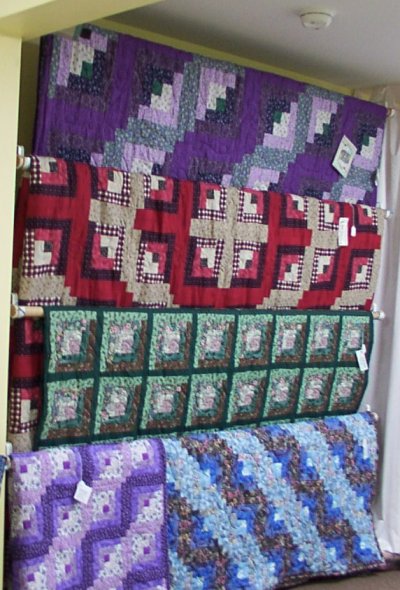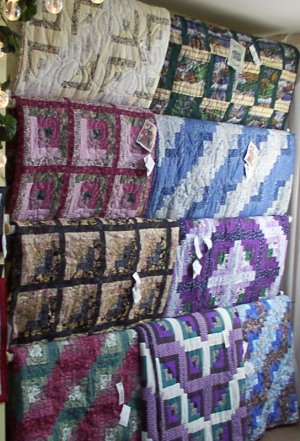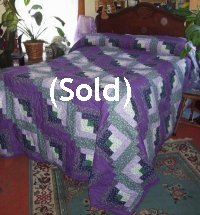 Bed quilts in Twin, Full, Queen and King sizes!
VT quality made quilts ready to be used, all completely machine washable & dryable!

Fun items such as Genuine Original VT Webkinz size Quilts
...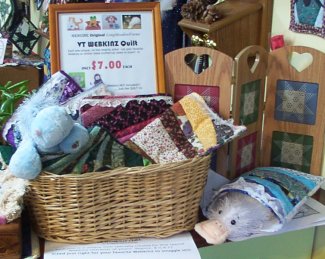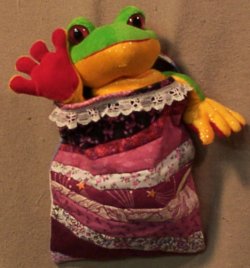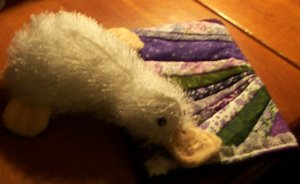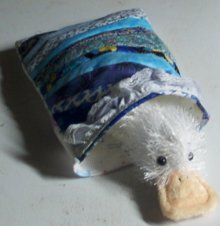 a unique Webkinz size accessory just the right size for your favorite characters!!!
Check back soon for photos and more info! :-)
New American Girl Doll sized Pieced and Quilted Doll quilts are now
available in many patterns and colors!!!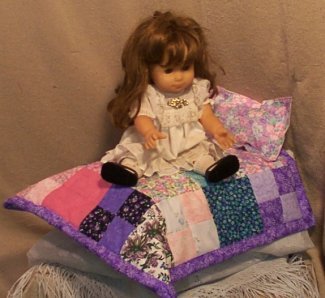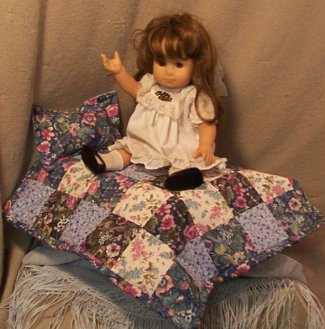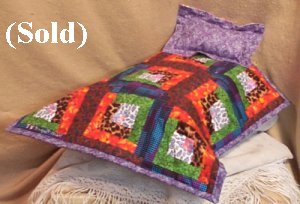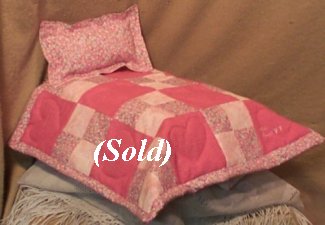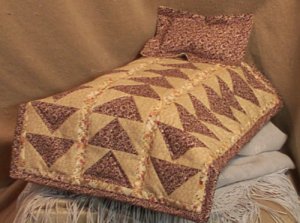 Keep an eye out for new Doll Quilts on a regular basis! Lots of fun!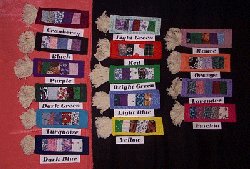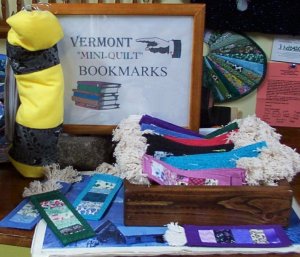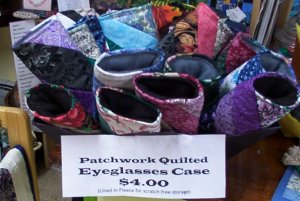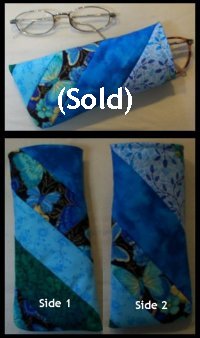 VT Mini-Quilt Bookmarks, Fleece lined Quilted Eyeglasses Cases,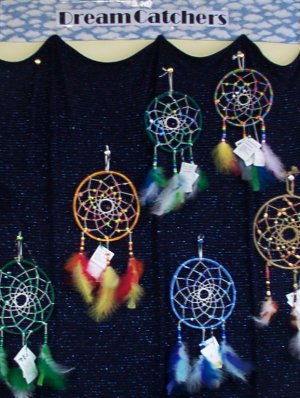 and Dreamcatchers!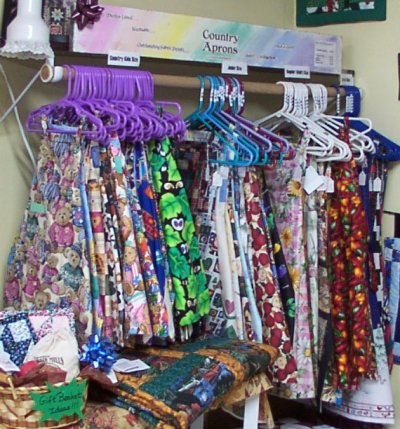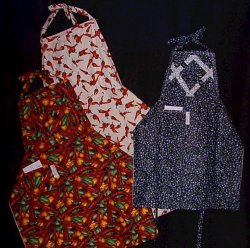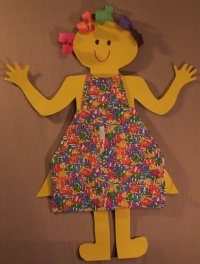 Muslin lined Country Aprons in four sizes, Kids, Juniors, Regular and Super Chef!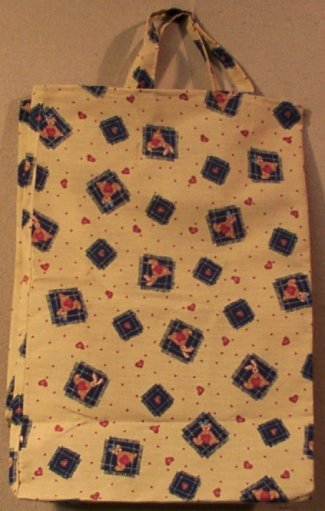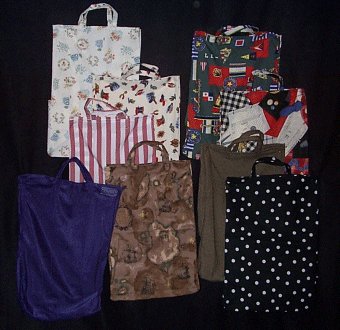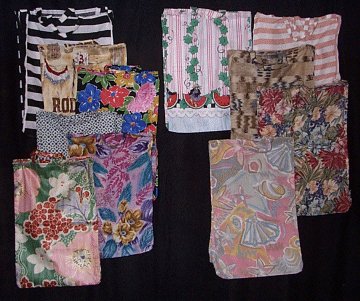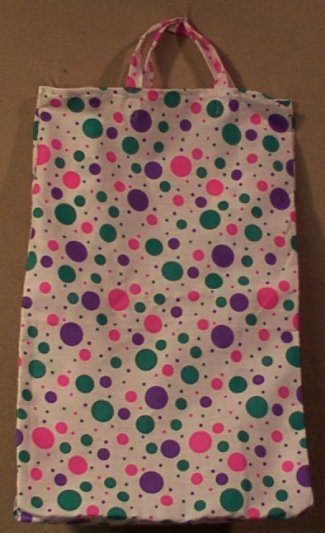 Inexpensive Long Meadow Farms Ecology Bags ® are a smart alternative to paper gift bags,
paper or plastic grocery sacks, plastic carrying bags, paper storage bags,
or anything your imagination can think of!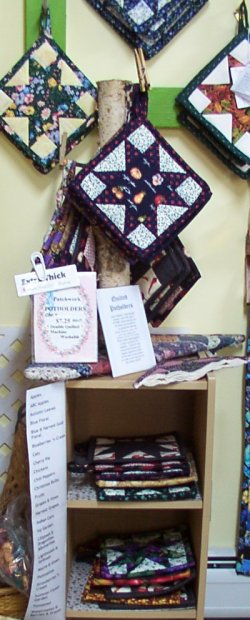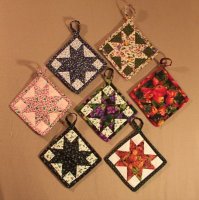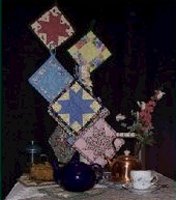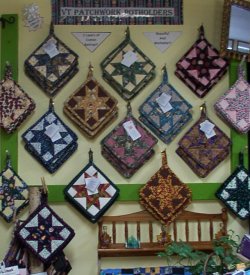 VT Quilted Patchwork Potholders with FIVE layers of Pure Cotton Batting!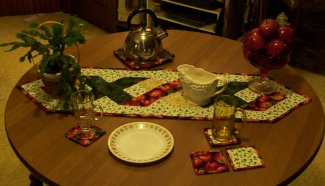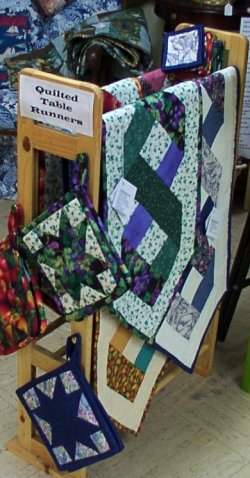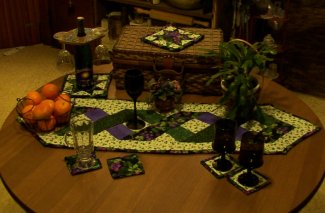 Quilted Table Runners (some with matching sets of coasters and matching potholders available)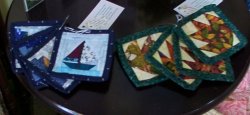 and Pieced Coaster sets!!!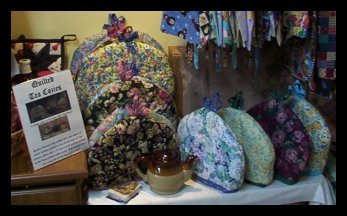 Introducing new Quilted Tea Cozies at Long Meadow Farms Quilts retail shop!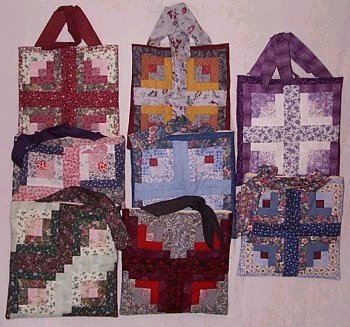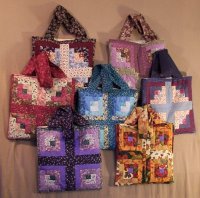 Long Meadow Farms Quilted Patchwork Totes are superb to "Carry it in style"!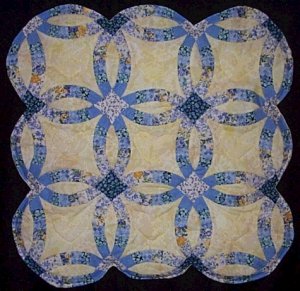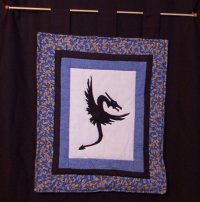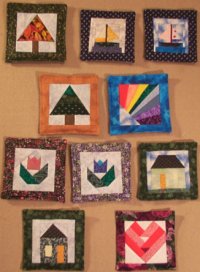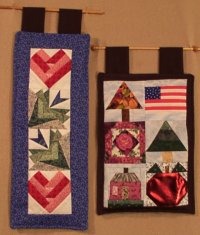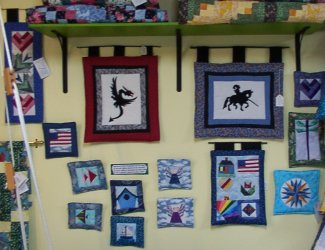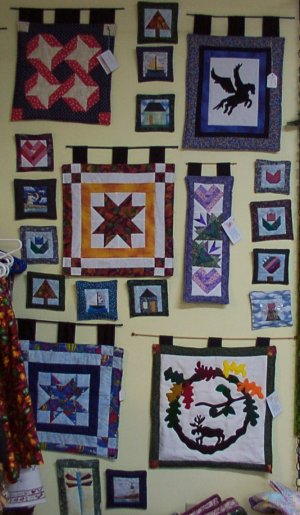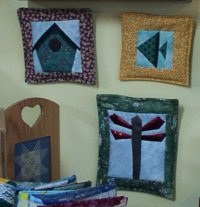 Wall Hangings of various shapes and sizes in wonderful designs and color combinations!
Always creating new ideas to brighten up your walls, so stop in often!

Stained glass works are being completed and added frequently!
Click HERE or on above picture hyper-link for more details and pictures!!!

We are also proud to be the local dealer for the patented Cobble Mountain Hammock Chair!
I weave the single chair seats for the Cobble Mountain Hammock Company
at my Long Meadow Farms Quilts shop during the summer months, so there is always a possibility
of a demonstration during regular business hours!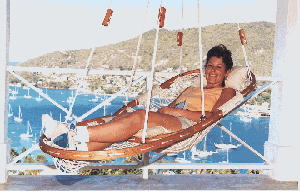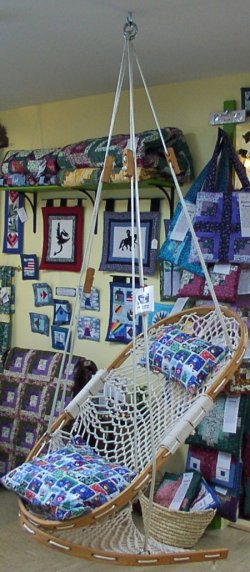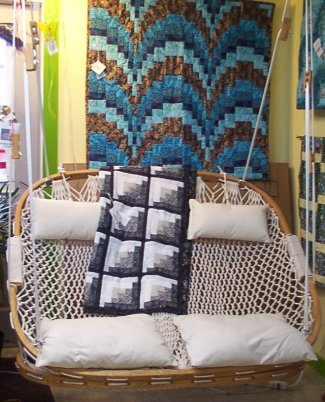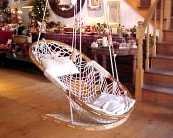 These patented hanging chairs are handcrafted in East Corinth Vermont and will be exclusively
available in the NorthEast Kingdom only at Long Meadow Farms Quilts shop!
(The single chair seats are hand woven by Laurie right here in Newport.)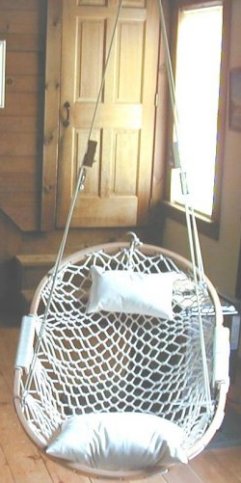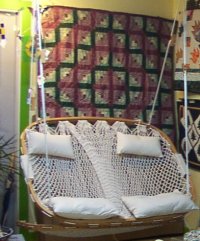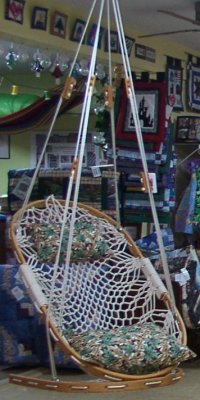 Anyone wishing to order one can call the shop (802 334 6114) and we can process your order over the
phone and drop ship anywhere! We also have chairs IN STOCK at the shop for your direct pick-up!
Click HERE to visit our Cobble Mountain Hammock Chair page to see the weaving process.

We also offer Vermont maple products from local producers including Grade A syrups,
Medium Amber Syrups, Maple Blend Candies, Maple Shakers, Pure Maple Jelly,
Maple Applesauce (with VT Apples of course!), Maple Salad Dressings, Maple Mud Dessert Toppings,
and Lowell Mills Maple flavored redi-make pancake mix!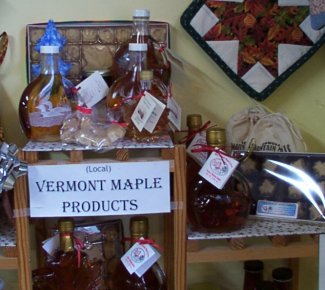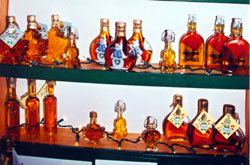 We also offer Richard's Sauces made in St Albans, VT!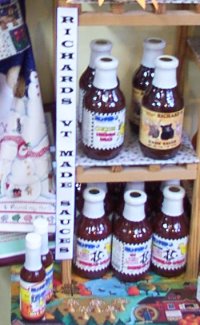 Including Richard's Hot Sauce, Chicken Marinade, Game Sauce
and their Hot, Hotter and Hottest BBQ Sauce!

Come and see for yourself our excellent line of all Vermont Crafted and produced gift items!
We sell only Vermont crafted and produced wares at Long Meadow Farms Quilts!
We even have gift basket suggestions for your friends and relatives who live in other regions!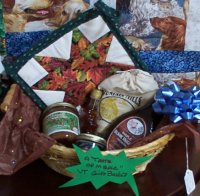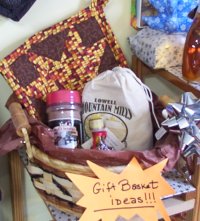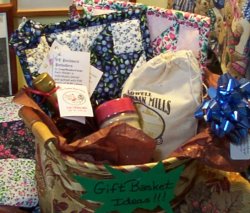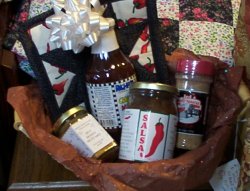 Be sure to browse our Online store through the button below to see more detailed information
about any item mentioned, or feel free to email or call!




Last Updated December 17, 2011