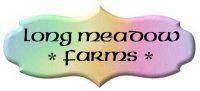 Welcome to our online store!!!
Feel free to browse as long as you like! Pictures of items link to pages of individual items
which in turn link to purchasing sites (or if your prefer, the buttons at the bottom of the page
also link to the corresponding pages!) Be sure to check back often for
additional picture and button links for more departments as they open!!!
More stock is added on a daily basis. All items are quality crafted in Newport, Vermont USA!
In the mean time, please visit our retail shoppe on East Main Street (the Derby Road) in Newport, VT!
Or, if you have any questions please feel free to email us at:

Thank you for your patronage and your patience!


© 1998 - 2011
Last Updated July 20, 2011