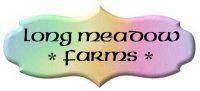 Quilted Tea Cozies
by long meadow farms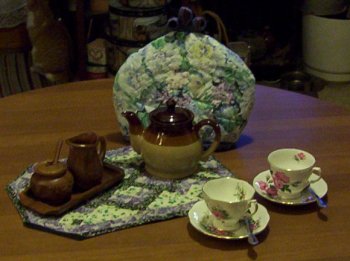 These Quilted Tea Cozies are each
quality crafted in Vermont USA! Each is a
unique beauty, lined with 2 layers of Pure Cotton Batting
on the inside and a layer of 10 ounce Polyester batting on
the outside, these Tea Cozies do the job properly and
are a truly beautiful addition to any and every Bridge
Game or Tea Party or High Tea experience!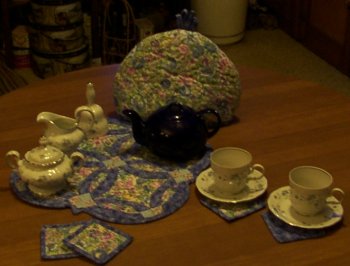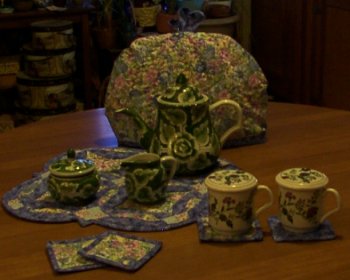 Each Long Meadow Farms quilted Tea Cozy is created with a tri-layer of batting to keep your tea hot!
There are three sizes of Tea Cozies offered, Large, Medium and Small.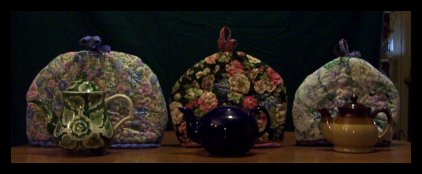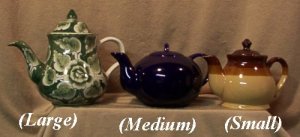 The examples of the three sizes of tea pots shown, are a representation of the three sizes of quilted
Tea Cozies offered by Long Meadow Farms. The Large size is approximately 10 inches high by 15
inches wide, the Medium size is approximately 9 1/2 inches high by 14 inches wide, and
the Small size is approximately 9 inches high by 13 inches wide.
All three sizes are lined with a "Tea" color floral cotton fabric, in order to prolong the usability
of each Tea Cozy between machine washings!!!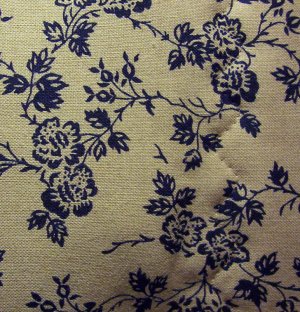 Each is lined with a double (2) layer of Cotton Batting
next to a 10 Ounce Poly Batting for extra heat duty!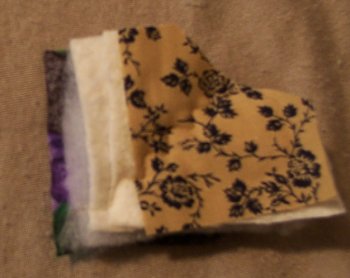 All seams are fashioned to the inside, with NO exposed seams for easy machine washing!!!

Click on a picture to bring you to a detailed description,
and use your browser's "BACK" button to return here, or
use the link at the bottom of this page to review all of
Long Meadow Farms Quilts quilted Tea Cozies
at our booth on HandmadeCatalog!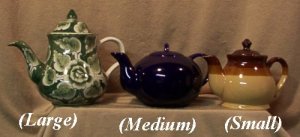 SMALL sized Quilted Tea Cozies by Long Meadow Farms:

MEDIUM sized Quilted Tea Cosies by Long Meadow Farms:

LARGE sized Quilted Tea Cozies by Long Meadow Farms:

Some of the Tea Cozies also have color coordinated Coaster sets and Table Centers available!

These Tea Cozies are currently available at our retail store,
and online at HandmadeCatalog through the link below:




© 1998 - 2011
Last Updated July 20, 2011