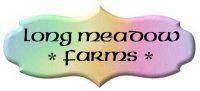 Cradle Size Baby Quilts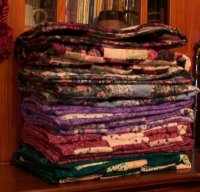 Cradle size baby quilts are the ideal size for cradles, strollers, car seats
and bassinettes. They make a wonderful baby shower gift that will be cherished.
Created in the "Country Patch" pattern, each quilt is patch-work pieced
and sewing machine quilted using cotton fabrics and 4.0 ounce polyester batting
for a touch of softness and fluffiness . Approximately 28 inches by 32 inches.
Each unique quilt is signed by the artist.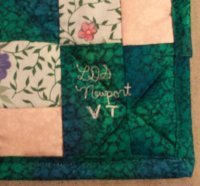 Quality crafted in Vermont!

Click on an individual picture below to see individual closeups on HandmadeCatalog.
All of these Cradle Size quilts are now available at Long Meadow Farms at HandmadeCatalog!
Simply click the link button below!


The following Cradle quilts are sold but not forgotten...left here to show the variety!!!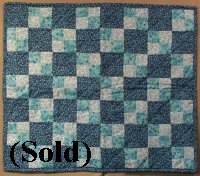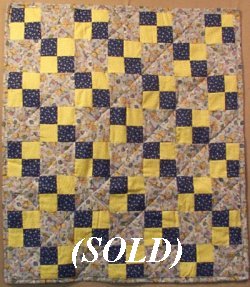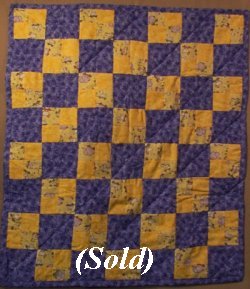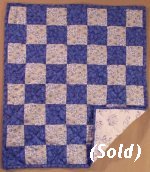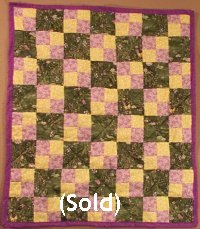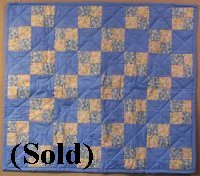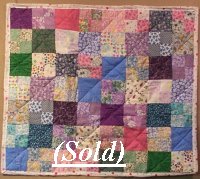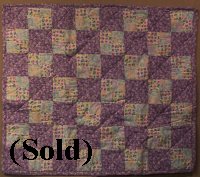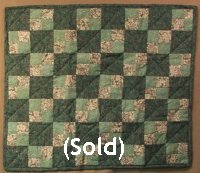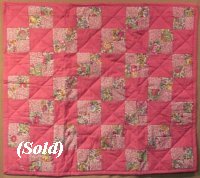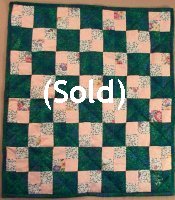 Be sure to check out the Baby Size Quilts and the Crib Size Baby Quilts
(listed under Parlor and Lap Quilts) also!!!


© 1998 - 2011
Last Updated July 20, 2011