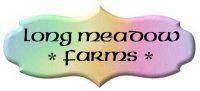 VT Made Baby Quilts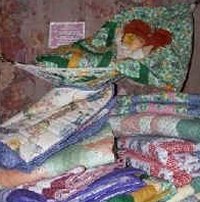 Quilts for use around little ones need to be durable AND beautiful! These are
both!! Baby Size quilts are a generous 38 by 38 inches and have 4.0 ounce
fluffy polyester batting, perfect for bundling up for an outing or for a warm and

cozy cover in the crib. All of these wonderful items are eyecatching works of
art. Pieced in a "Morning Star" and "Nine-Patch" pattern and sewing-machine
quilted to enhance the overall design of the quilt, each is useable and machine
washable, a must for baby's needs. Any of these creations would make a
welcomed gift for that new arrival in the family! Quality crafted in Newport, Vermont
and each unique item is signed by the artist.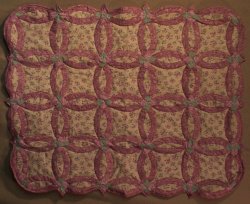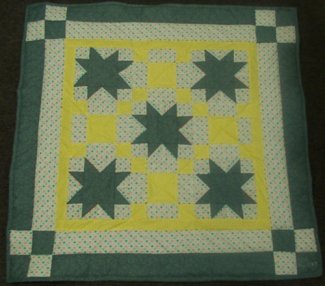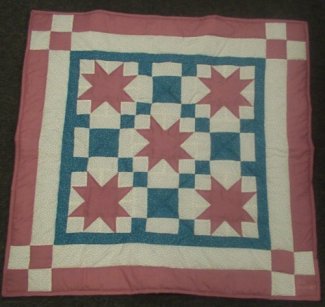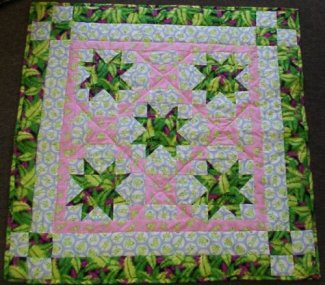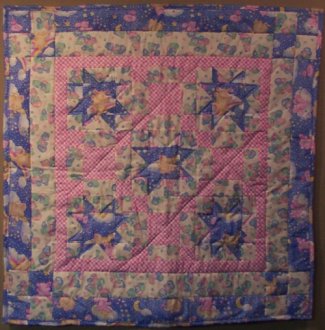 The small pictures of the quilts in this section are sold but not forgotten!!!...They
remain here so that the many varied color combinations can be viewed still!!!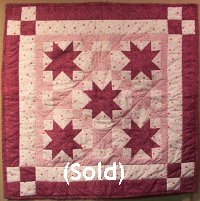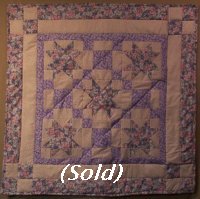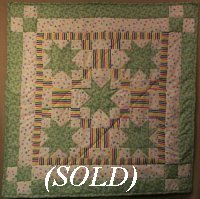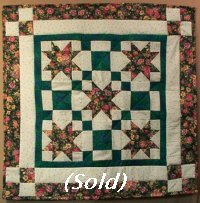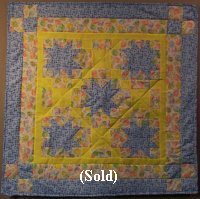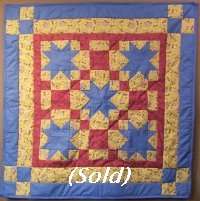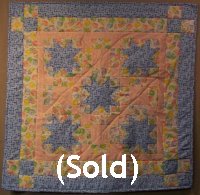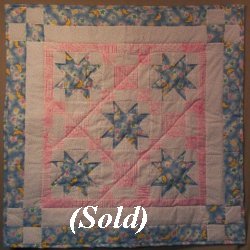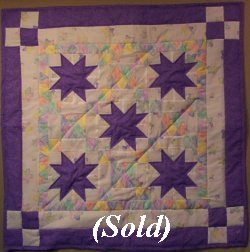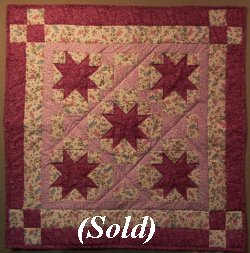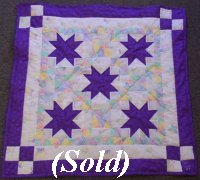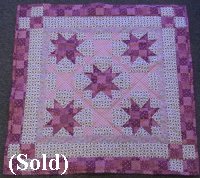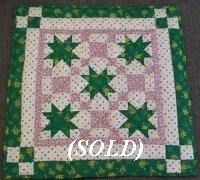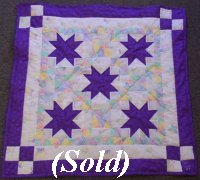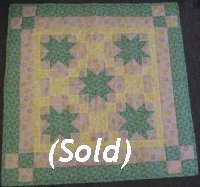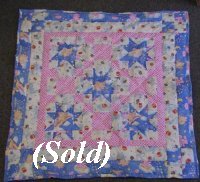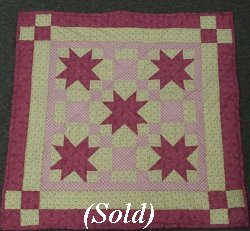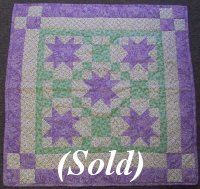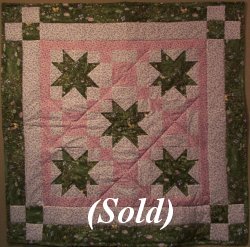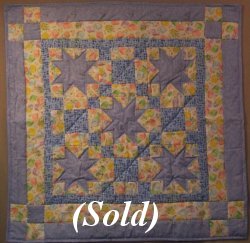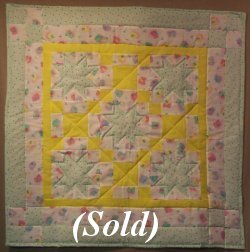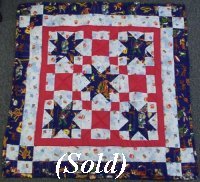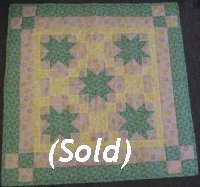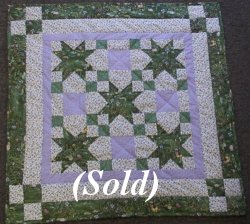 Just click on a quilt in this next section to be taken to HandmadeCatalog
for more details on each individual quilt shown!!!
Cradle, Baby and Crib quilts are available at Long Meadow Farms at HandmadeCatalog!
Simply click the link button below!


Be sure to check out the Cradle Size Baby Quilts and the Crib Size Baby Quilts
(listed under Parlor and Lap Quilts) also!!!


© 1998 - 2011
Last Updated July 20, 2011